​Mindfulness During the Holidays
Pandemic or not, the holidays are always crazy. Pulling boxes out of my garage, transitioning from pumpkins and fall leaves into Christmas wreaths, lights, online shopping, last-minute gift items, missing packages, trips to the post office, Christmas cards, traditional cookie baking and ornaments are time-consuming and chaotic. The to-do list is constantly growing and with this anxiety, exhaustion, and even for some, depression may appear. The holidays can be difficult and overwhelming.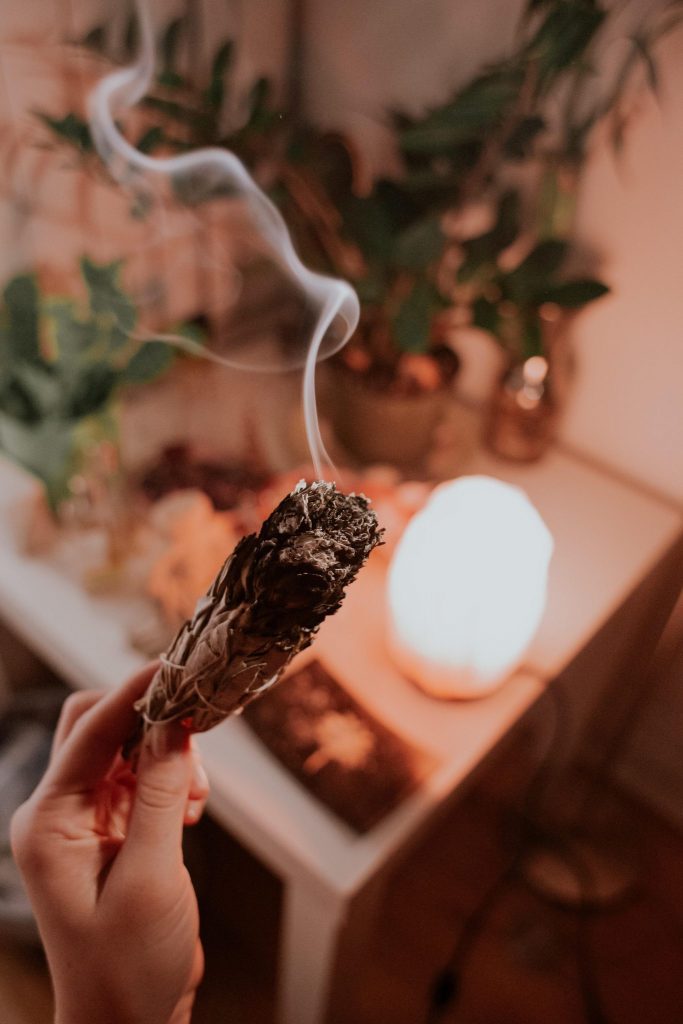 To help combat some of this anxiety, I have been putting into practice a very important morning activity where my caregiver burns sage in my bedroom before the morning shift even begins. It is such a wonderful smell and clearing incense that starts my day with clear and calm energy. Furthermore, I use a breathing technique in which I breathe in a ball of light I call "positivity," filling my entire energetic body. This is followed by an exhale of unneeded, unwanted anxious energy that I call "negativity." When breathing in positivity and exhaling negativity, I like to hold my breaths with a count of three. These two back-to-back simple practices in the morning have made such a huge impact on my ability to properly tackle the busy days and be mindful during this holiday season.
During the day, I find myself retreating into my office, where the only sounds I hear are cars passing by outside my window and the melodic sound of my snoring service dog behind me in his cage. I've been pulling away lately from the noise, the anxiety, and the constant busyness that often times encapsulates my entire experience during the holiday season. I yearn for silence, peace, and relaxation. I remember to breathe and close my eyes during the day for even a few minutes of quiet, mindful meditation. I visualize my toes in the sand and my feet walking through warm salty beach waves with the roar of the crashing ocean behind it – visualizations that help me internally ground and sweep out any feelings of unease. Visualizing helps quiet the mind, clear out the cobwebs of anxiety, and allows the soul to find the still point inquietude.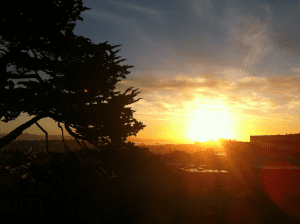 When the sun is shining, I make it a point to get outside and take a rolling walk with my service dog to get away for just a moment so that he and I can take a break from the craziness. I like to face the sun, close my eyes, and feel the warmth on my face imagining that the sun rays are nourishing both my physical and energetic body. This is also another valuable time to utilize breathing techniques and meditation taking advantage of being alone for a few minutes. Even if it means 5 to 10 minutes in the sunshine, the effect is positive, healthful, and rejuvenating.
Being mindful during the holiday season may be different for each and every one of us. Whatever your tricks are, remember to utilize them and acknowledge that it is important for your body, mind, and spirit to find the quiet during such chaotic times. Take advantage of alone time, even if it is for a moment. Remember to breathe. And remember to find the light, for it is all around us; we just have to open our eyes and see.
Keep on keeping on…
Elizabeth Forst is a nomad Yogi, world traveler and spinal cord injury survivor. Enjoying the mountain life in Denver, Colorado, she is a doctor of physical therapy with roots based both in Western medicine and the Eastern traditions; understanding the connection between mind, body, and spirit is her ultimate life pursuit. Through her writing and advocacy efforts locally and nationally, she is a beacon of light and a source of positive exploration for others traversing the challenges of paralysis. Find her entire collection at: www.ebforst.com